Basic Properties of Radiation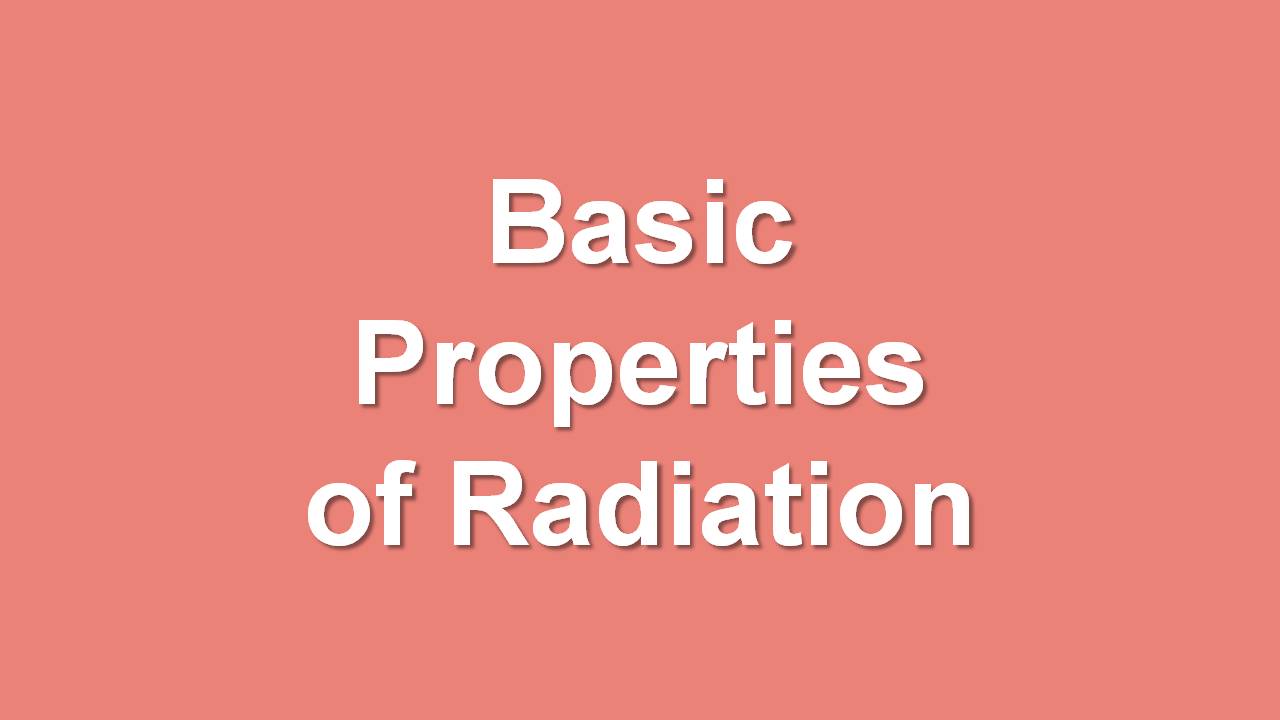 Home > Radiation Protection and Quality Assurance > Radiation Physics and Biology > Basic Properties of Radiation
What would you like us to write about? Click to leave feedback.

We are thinking of adding interactive questions. Click here to vote.
Basic properties of radiation are different for different type of radiation. Radiation is energy transmitted through space in the form of electromagnetic waves or energetic particles. Electromagnetic radiation, like light or radio waves, has no mass or charge. Types of radiation and its properties are clearly shown in the Electromagnetic Spectrum diagram.
FREE Infographic What successful people believe. What successful people do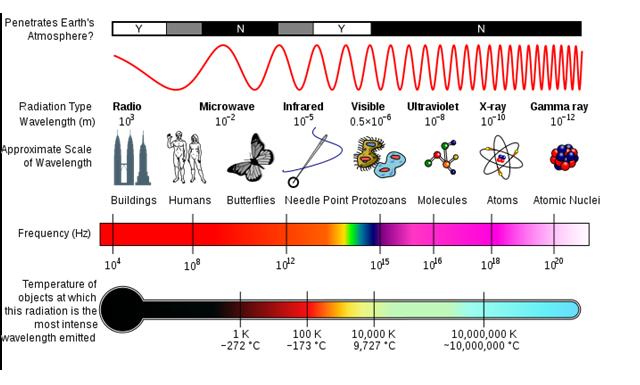 The above diagram shows the penetrating power of alpha,beta,gama, and neutron.
Beta Particles:
1. Beta particles are otherwise call it as electrons, the mass of the beta particles is 1800 times less than the alpha particles.
2. The range of the beta particles is higher than the alpha but, lesser than the gamma rays.
3. The penetrating power of the beta particles is slightly higher than the alpha but, lesser than the gamma rays. It requires few mm of Al to absorb it.
4. Beta particles also affect the photographic plate5. Specific ionization less than the alpha particles.
Gamma Rays:
1. Gamma photons are not having the mass.
2. Gamma photons can act as both particle as well as wave characteristic.
3. It will not deflected by electric and magnetic field
4. The range of gamma rays are higher than the alpha and beta particles an less than the neutron
5. Gamma rays are sparsely ionizing radiation.
6. Specific ionization of gamma rays are very less when compared to aloha.
7. Gamma rays are absorbed by the a few cm thickness of lead.
8. It will affect the photoelectric effect
Questions:
1. Why Specific ionization of alpha particles are high?a) Short range particles
b) Mass of alpha particles is high because of that only
c) Penetrating power is less
d) All
2. Find the correct order of penetrating power of alpha, beta, and gamma rays.
a) Alpha>Beta>Gamma
b) Alpha<Beta<Gamma
c) Gamma<Alpha<Beta
d) A and B are correct
e) None of these
Answers:
1. b) Mass of alpha particles is high because of that only
2.a) Alpha>Beta>Gamma
References:
1. The Physics of Radiation Therapy 4th Edition by Faiz. M. Khan
Home > Radiation Protection and Quality Assurance > Radiation Physics and Biology > Basic Properties of Radiation