Ionization Chamber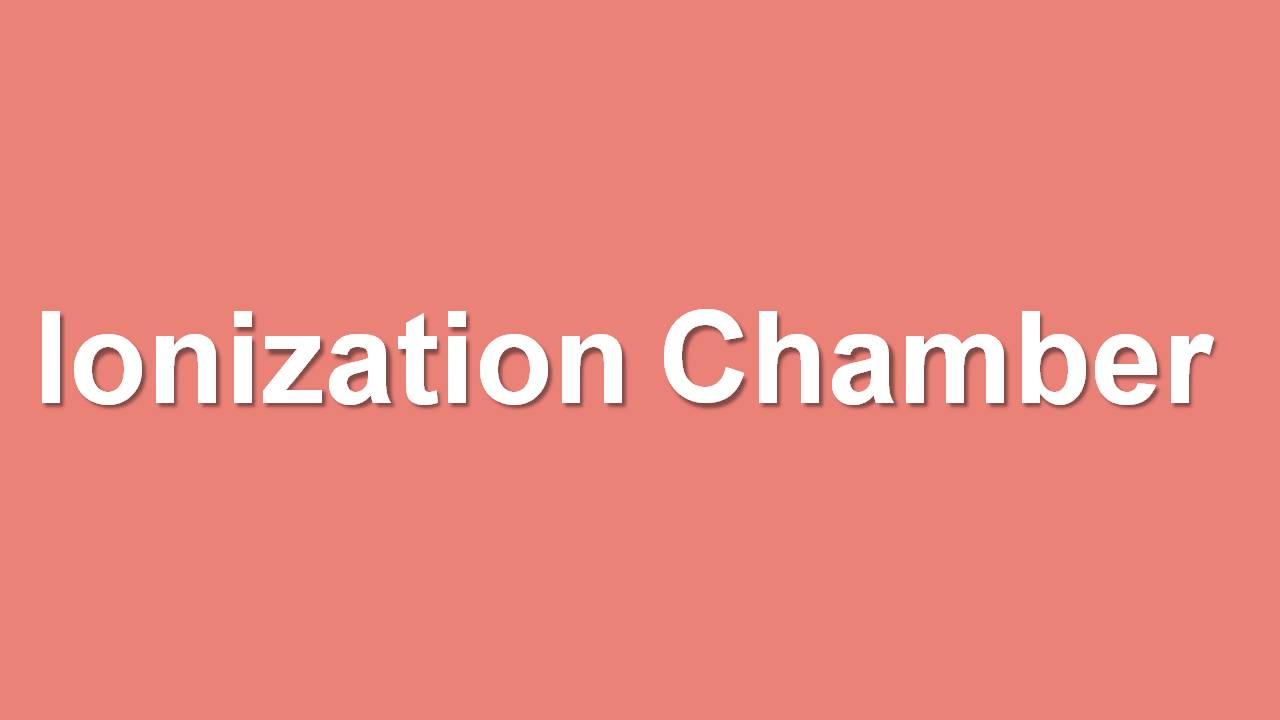 Home > Radiation Protection and Quality Assurance > Radiation Physics and Biology > Measurement of Radiation > Instrumentation > Ionization Chamber

What would you like us to write about? Click to leave feedback.

We are thinking of adding interactive questions. Click here to vote.
The interactions of charged particles (either direct charged particles or secondary Particles produced by interactions with photons or neutrons) with a gas lead to ionized and excited molecules along the path. The important information is the total number of Electron-ion pairs created along the track of the radiation. The W-value is defined as the average energy lost by the incident particle per ion pair formed. Due to the competing mechanism of the energy loss, i.e. excitation, W-value is always greater than the ionization energy. The table below shows W-values for common gases.


FREE Infographic What successful people believe. What successful people do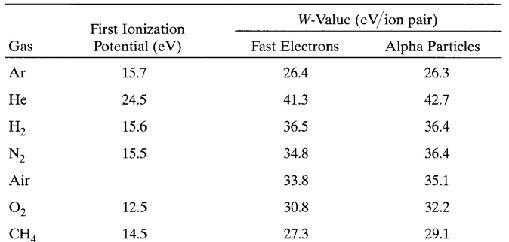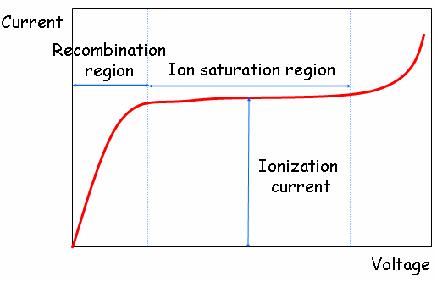 Ion chamber are used between 0.1cc to 1.0cc for routine usage.

For example, if we want to keep the leakage current at 1 % level of an ionization current of 1 pA for an applied voltage of 100 V, the insulator should have a resistance of 1016ohms. Moreover, moisture or surface contaminants can make additional troubles. Practically, a guard ring is employed to reduce this insulator leakage in low current applications of ion chambers. As shown in Fig. 3.3, the insulator is segmented into two parts. Most of the applied voltage appears across the outer insulator, for which the resultant leakage current does not contribute to the measured current I. The magnitude of the ionization current is too small to be measured using standard galvanometer techniques. An electrometer, i.e. highly sensitive electronic voltmeter, indirectly measures the current by sensing the voltage drop across a series resistance (109 ~ 1012 ohms) as shown in Fig. 3.4. Provided the ion current does not change for several values of the time constant RC, its steady state value is given by I = VR/R.

Questions:

1. What is the range of ion chamber used in the routinely,

a) 0cc to 10cc

b) 0.1cc to 1.0cc

c) 0.2cc to 1.0cc

d) 0.2cc to 10cc


Answer : b) 0.1cc to 1.0cc


References:


1. The Physics of Radiation Therapy, 4th Edition, F.M. Khan

2. www.medphysics.org

3. www.pubidea.org

4. www.wikipedia.com

Home
>
Radiation Protection and Quality Assurance
>
Radiation Physics and Biology
> Measurement of Radiation > Instrumentation > Ionization Chamber