About Us
Our Mission
The objectives of the radiation-therapy-review.com are to be of service to other people by:
Guiding patients and their families to easily understand radiation therapy

Coaching radiation therapy students and teachers on key concepts
Disclaimer
The content provided on this site is for informational, educational, and editorial purposes only. Forewarned is forearmed. If you know about something that may happen, you can choose to be better prepared for it. The author designed the content to present his opinion about the subject matter. The reader must carefully investigate all aspects of any medical or any other decision(s) before committing him-or herself. The author obtained the content provided in these pages from sources he believes to be reliable and from his own personal experience, but he neither implies nor intends any guarantee or accuracy. Human knowledge is expanding rapidly so the author reserves the right to change or update the content based on any new information which emerges. The author is not in the business of giving any medical or professional advice. Should the reader need such advice, he or she must seek services from a competent medical doctor or a competent professional. The author particularly disclaims any liability, loss or risk taken by individuals who directly or indirectly act on the information contained herein. The author believes the content presented here to be sound, but readers cannot hold him responsible for either their inaction, actions they take, or the result of those actions.
Privacy Policy
Our Privacy Policy is a legal agreement designed to let visitors to radiation-therapy-review.com  website know what personal information we gather about them, how we use this information and how you keep it safe.
Our Privacy Policy generally covers:
The types of information collected by the website or app
The purpose of this data collection
Data storage, security and access
Details of data transfers
Affiliated websites or organizations
Cookies
PERSONAL INFORMATION WE COLLECT
When you visit the Site, we automatically collect certain information about your device, including information about your web browser, IP address, time zone, and some of the cookies that are installed on your device. Additionally, as you browse the Site, we collect information about the individual web pages or products that you view, what websites or search terms referred you to the Site, and information about how you interact with the Site. We refer to this automatically-collected information as "Device Information."
WE COLLECT DEVICE INFORMATION USING THE FOLLOWING TECHNOLOGIES:   
    - "Log files" track actions occurring on the Site, and collect data including your IP address, browser type, Internet service provider, referring/exit pages, and date/time stamps.
    - "Web beacons," "tags," and "pixels" are electronic files used to record information about how you browse the Site.
HOW DO WE USE YOUR PERSONAL INFORMATION?
We use the Device Information that we collect to help us screen for potential risk and fraud (in particular, your IP address), and more generally to improve and optimize our Site (for example, by generating analytics about how our customers browse and interact with the Site, and to assess the success of our marketing and advertising campaigns).
SHARING YOUR PERSONAL INFORMATION
We share your Personal Information with third parties to help us use your Personal Information, as described above.  For example, we use Shopify to power our online store--you can read more about how Shopify uses your Personal Information here:  https://www.shopify.com/legal/privacy.  We also use Google Analytics to help us understand how our customers use the Site you can read more about how Google uses your Personal Information here: https://www.google.com/intl/en/policies/privacy/.You can also opt-out of Google Analytics here: https://tools.google.com/dlpage/gaoptout.
Finally, we may also share your Personal Information to comply with applicable laws and regulations, to respond to a subpoena, search warrant or other lawful request for information we receive, or to otherwise protect our rights.
BEHAVIOURAL ADVERTISING
As described above, we use your Personal Information to provide you with targeted advertisements or marketing communications we believe may be of interest to you.  For more information about how targeted advertising works, you can visit the Network Advertising Initiative's ("NAI") educational page at http://www.networkadvertising.org/understanding-online-advertising/how-does-it-work. You can opt out of targeted advertising by Facebook, Google, Bing.
DO NOT TRACK
Please note that we do not alter our Site's data collection and use practices when we see a Do Not Track signal from your browser.
YOUR RIGHTS
If you are a European resident, you have the right to access personal information we hold about you and to ask that your personal information be corrected, updated, or deleted. If you would like to exercise this right, please contact us through the contact information below.
Additionally, if you are a European resident, we note that we are processing your information in order to fulfill contracts we might have with you (for example if you make an order through the Site), or otherwise to pursue our legitimate business interests listed above.  Additionally, please note that your information will be transferred outside of Europe, including to Canada and the United States.
DATA RETENTION
When you place an order through the Site, we will maintain your Order Information for our records unless and until you ask us to delete this information.
CHANGES
We may update this privacy policy from time to time in order to reflect, for example, changes to our practices or for other operational, legal or regulatory reasons.
CONTACT US
For more information about our privacy practices, if you have questions, or if you would like to make a complaint, please contact us by e-mail at support@radiation-therapy-review.com. We are committed to complying with all laws, rules, and regulations in a transparent manner. 

We reserve the right to edit this policy to better comply with privacy best practices as time evolves. Revised 2018-11-28.
Dictionary of Cancer Terms
Need help understanding a word?  Here is an electronic resource that gives meaning to Cancer terms and their usage.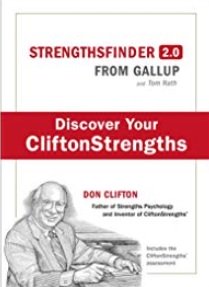 StrengthsFinder 2.0