INTERLOCK SYSTEMS
Home > Radiation Protection and Quality Assurance > Equipment Use and Quality Assurance > Interlock Systems

Can we please get your advice on this one question?
Interlock systems are very important in radiotherapy because they enhance safety in the treatment area. The following are reasons for installing interlock systems in the radiotherapy:

To prevent access to the beam area while the accelerator is operating.
To give a warning to any occupant of the accelerator area before the accelerator can start operating.
It provides means for an occupant in the accelerator beam area to prevent the accelerator from starting operating or to terminate the operation.
To terminate the operation of the accelerator if it produces external radiation in a work area higher than a pre-set level.
To prevent unwanted radiation exposure for the general public.
Interlock systems are divided into several types such as:
Door interlocking systems

Machine interlocking systems

Fire interlocking systems
Door interlocking systems: They are designed in radiation treatment rooms and they are directly connected to the control console of the machine. They are used to inform the radiation technologists when it is safe to run a treatment after they have detected the last person out of the treatment room. They are also used to alert a radiation technologist when/if the treatment room door is opened or when someone accidentally attempts to enter when the treatment is ongoing.
All door interlock systems in radiotherapy should meet national and international safety standards. The entrance door should be fitted with two separate interlock switches which operate in a fail-to-safety manner. The two systems should operate in different ways, that is, in opposite modes, to avoid common-cause failures. Routine checks of the correct operations of the door interlock systems should be carried out by the radiation therapy technologist and their status should be recorded in the unit's daily log. In case of any defects or deficiencies it should be reported and rectified before the next treatment.
How the status of door and radiation from an accelerator operates:
When the Radiation is Off, the Door can be opened.

When the Door is Open, the Radiation cannot be released.

When the Door is Closed, the Radiation can be released.

When the Radiation is On, the Door cannot be opened.
Machine interlocking systems: Machine interlock systems are designed to enhance safety and accuracy on a linear accelerator during a radiotherapy treatment. Purposes or reasons for installing machine interlocking systems includes:
To avoid collision between the gantry and the couch.

To prevent accidental motion of the couch either vertically, laterally or longitudinally.

To avoid changes in an already set treatment field size.

 
Example of linear accelerator interlocks:
Gantry, collimator and couch angle switches. These are independent switches that enable or disable gantry, collimator or couch rotations. They allow easy limit adjustments within the preset range hence minimizing possible human errors.
Jaws and MLCs interlocks. When the jaws or MLCs fail to reach the desired or preset size or shape, they creates an interlock that prevents initiation of radiation until corrected.
Temperature, Pressure and Water Level. These parameters are checked and recorded on a daily basis by the radiotherapy technologist. They should be within the tolerance levels recommended by the American Association of Physicist in Medicine (AAPM).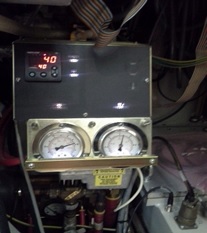 A Linear Accelerator Temperature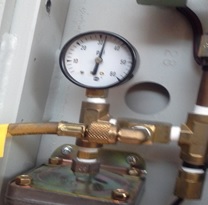 A Linear Accelerator Gas Pressure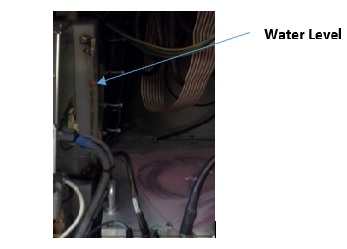 A Linear Accelerator Water Level
Fire interlocking systems: Fire interlocking systems are mostly connected to a fire detection system that automatically runs a siren on detecting heat or smoke. The system can be connected to the linear accelerator where it will immediately abort the treatment or any ongoing process. The radiotherapy technologist should confirm that everything has been shut down, secure the safety of the patient and immediately call the emergency team.
References
1. Clifford E. DeMagri B.E.; Jason W. Sohn M.S.; Vernon Smith Ph.D.; Alex Perec B.S.; David A. Larson M.D., Ph.D.; Michael C. Schell Ph.D. 1996. Method of Developing an Interlock System for Linac-Based Stereotactic Radiosurgery. Retrieved from www.onlinelibrary.wiley.com on 10/1/2019 at 0540hrs
2. Argonne Physicist. Discussion of Linac Safety Systems. Retrieved from www.cse.anl.gov on 10/1/2019 at 0922hrs.
3. Frank Shields. 2018. Radiation Door Interlock System. Retrieved from www.frankshiels.com on 11/1/2019 at 0601 hrs.
Home > Radiation Protection and Quality Assurance > Equipment Use and Quality Assurance > Interlock Systems

FREE Infographic What successful people believe. What successful people do
Dictionary of Cancer Terms
Need help understanding a word?  Here is an electronic resource that gives meaning to Cancer terms and their usage.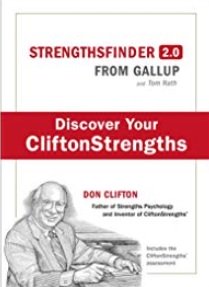 StrengthsFinder 2.0