The Advantages of Proton Therapy Treatment
Home > News > The Advantages of Proton Therapy Treatment
Can we please get your advice on this one question?
Proton therapy offers cancer patients expanded treatment options alongside positive health outcomes
WHAT IS PROTON THERAPY?
Proton therapy is a type of radiation treatment that uses a beam of high-energy particles to destroy cancer cells. Unlike traditional radiation therapy, which utilizes photons (x-rays), proton therapy uses an intense beam of isolated protons. These beams are better able to be controlled, resulting in a more direct, highly-targeted treatment dose. Because of this, patients can experience reduced side effects, improved long-term outcomes, and an enhanced quality of life.


WHAT ARE THE ADVANTAGES OF PROTON THERAPY?
Proton therapy's dosing method has had significant positive implications for the treatment of many types of cancers. One of the leading advantages of proton therapy is its precise level of dosing control. Due to the Bragg peak phenomenon, highly-charged protons form a more direct beam in route to treatment sites, compared to traditional forms of radiation therapy. This can result in an increased amount of radiation to the intended site and the elimination of a previously standard exit dose. In addition to improving the overall efficacy of treatment for many types of cancers, follow-up reports indicate fewer short-term side effects for patients and faster recovery times. Further, unlike traditional radiation methods, proton therapy may be indicated for some previously hard-to-treat cancers, like deep-seated tumors.  
WHO CAN BENEFIT FROM PROTON THERAPY?
Patients with tumors that are in close proximity to vital organs, critical structures, or significant normal tissue may benefit most from proton therapy. The precision with which the treatment can be administered makes proton therapy ideal for treating tumors near or in the brain, head and neck, spinal cord, breast, prostate, and lung. Pinpoint accuracy means that treatment doses can be designed to deposit less radiation into healthy tissues around these sensitive sites. Additionally, radiation oncologists do not have to account for the need of an exit dose, as protons act in accordance with the Bragg peak phenomenon – their energy peaking before immediately coming to rest within the targeted site. Finally, with precision targeting, and without the consideration of an exit dose, patients are able to tolerate an increased dose of radiation – leading to fewer overall treatment sessions.
Pediatric patients also benefit significantly from proton therapy. Their growing and developing bodies can endure harmful side effects from traditional forms of radiation therapy. Proton therapy represents an opportunity for providers to more safely administer treatment to children without disrupting growth hormone receptors or damaging adjacent bone or soft tissues. Further, proton therapy has been shown to improve long-term health outcomes in pediatric patients as it reduces the risk of later-life secondary cancers.
As ongoing clinical research continues to grow and support the efficacy of proton therapy, more and more medical facilities are choosing to make it available to their providers and patients.
THE RADIANCE 330 PROTON THERAPY SYSTEM
Radiance 330 delivers vanguard proton therapy treatment with the precision of pencil-beam scanning and the power of integrated imaging.
Designed to increase accessibility, Radiance 330 is compact, modular, and scalable.
And with the lowest capital and operating costs of any proton therapy technology, Radiance 330 delivers the industry's fastest return on investment.
Home > News > The Advantages of Proton Therapy Treatment
FREE Infographic What successful people believe. What successful people do
Dictionary of Cancer Terms
Need help understanding a word?  Here is an electronic resource that gives meaning to Cancer terms and their usage.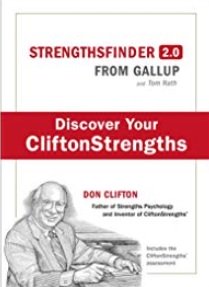 StrengthsFinder 2.0