Loyola Offering Intraoperative Radiation Therapy to Broad Range of Cancer Patients
Home > News > Loyola Offering Intraoperative Radiation Therapy
Can we please get your advice on this one question?
Higher doses can be safely given because radiation is applied directly to the tumor site and doctors can move or shield healthy organs to protect them from the radiation, said Loyola Medicine radiation oncologist William Small, Jr., MD, chair of the department of radiation oncology, director of Loyola's Cardinal Bernardin Cancer Center and one of the nation's leading IORT experts.
Loyola is among the few centers that have the multidisciplinary expertise to use IORT on multiple cancers, including breast, gynecological, head and neck, pancreatic, colorectal, brain and bone cancers. In some patients, IORT is provided as a boost to standard radiation therapy that is given in sessions before or after surgery. In other cases, patients can receive all the radiation they need in one dose during surgery.
Breast cancer patient Marie Bartolo has a busy life, so she elected to have IORT during her lumpectomy rather than undergo traditional radiation treatments five days a week for four to six weeks.
The IORT was delivered by Dr. Small, working closely with breast surgeon Constantine Godellas, MD. "I got back my life really quickly," Ms. Bartolo said. "I think intraoperative radiation therapy helps you heal mentally and physically much more quickly."
Loyola physicians are helping to advance cancer care by conducting clinical trials on IORT and other treatments at the Cardinal Bernardin Cancer Center. The nationally renowned cancer center is recognized as high-performing by U.S. News & World Report and accredited by the American College of Surgeons Commission on Cancer.   

Home > News > Loyola Offering Intraoperative Radiation Therapy
FREE Infographic What successful people believe. What successful people do
Dictionary of Cancer Terms
Need help understanding a word?  Here is an electronic resource that gives meaning to Cancer terms and their usage.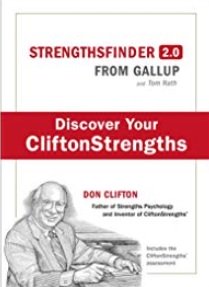 StrengthsFinder 2.0