Home > News > Unresectable Hepatic PEComa
Can we please get your advice on this one question?
A Rare Malignancy Treated with Stereotactic Body Radiation Therapy (SBRT) followed by Complete Resection:
Perivascular epithelioid cell tumors (PEComas) are rare mesenchymal tumors occurring in various anatomic regions. Although diagnostic criteria and treatment management are not established, current treatment options consist of surgery and chemotherapy including mTOR inhibitors. Stereotactic body radiation therapy (SBRT) is a non-invasive ablative treatment which has shown excellent control rates for more common types of unresectable liver tumors and metastases. In this report we present a rare case of PEComa of the liver that was treated by stereotactic radiotherapy followed by resection. Staging and evaluation of treatment response was done by FDG-PET/CT. This case highlights the potential of SBRT as a neoadjuvant treatment even for rare liver malignancies. It is the first case of liver PEComa treated by SBRT and resection. A 52-year-old woman presented at an external hospital with abdominal pressure and pain in the right upper abdominal quadrant. A CT scan showed a 700 cm3 liver lesion in segment IV. In repeated biopsy in July 2015 histopathological workup showed a pleomorphic epitheloid tumor with small to medium sized cells expressing vimentin and melan-A while being negative for cytokeratin establishing the diagnosis of PEComa of the liver. To achieve high, ablative doses a stereotactic body radiotherapy (SBRT) technique was chosen consisting of 60Gy (biologically effective dose 105Gy) in 8 fractions of 7.5Gy. Radiotherapy planning was based on MRI resulting in a planning target volume (PTV) of 1944 cm3. Treatment toxicity was limited to a slight elevation of transaminases (grade 1 and 3). A complete resection was performed 21 weeks after radiotherapy confirmed by negative surgical margins. At last follow-up 21 months after therapy, MRI showed neither local nor distant tumor recurrence. The patient was in stable condition (ECOG 1) and without late radiation toxicity. This is the first documented case of liver PEComa treated by SBRT and resection. A favorable post-treatment course demonstrates that SBRT is a potential neoadjuvant treatment that is capable of reducing an inoperable rare liver tumor to a resectable lesion.
Home > News > Unresectable Hepatic PEComa
FREE Infographic What successful people believe. What successful people do
Dictionary of Cancer Terms
Need help understanding a word?  Here is an electronic resource that gives meaning to Cancer terms and their usage.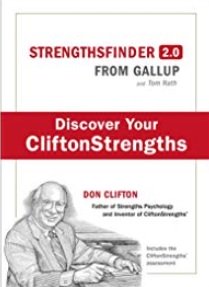 StrengthsFinder 2.0