Signs & Symptoms
Home > Clinical Concepts In Radiation Oncology > Patient Evaluation > Signs and Symptoms
Can we please get your advice on this one question?
    A Sign & Symptoms are the signals of something not write in the body and showing the illness and others abnormality in the human body.

    Cancer is a group of diseases that can cause almost any sign or symptom. The signs and symptoms will depend on where the cancer is, how big it is, and how much it affects the organs or tissues. If a cancer has spread (metastasized), signs or symptoms may appear in different parts of the body.

As a cancer grows, it can begin to push on nearby organs, blood vessels, and nerves. This pressure causes some of the signs and symptoms of cancer. If the cancer is in a critical area, such as certain parts of the brain, even the smallest tumor can cause symptoms.

    But sometimes cancer starts in places where it will not cause any symptoms until it has grown quite large. One example is cancers in the pancreas. They usually do not cause symptoms until they grow large enough to press on nearby nerves or organs (this causes back or belly pain). Others grow around the bile duct and block the flow of bile. This causes the eyes and skin to look yellow (jaundice). By the time a pancreatic cancer causes these signs or symptoms, it is usually in an advanced stage. This means it has grown and spread beyond the place it started -- the pancreas.

A cancer may also cause symptoms like

Fever
Extreme tiredness (fatigue)
weight loss
Reduction in haemoglobin

    This may be because cancer cells use up much of the body's energy supply, or they may release substances that change the way the body makes energy from food. Or the cancer may cause the immune system to react in ways that produce these symptoms. Sometimes, cancer cells release substances into the bloodstream that cause symptoms which are not usually linked to cancer. For example, some cancers of the pancreas can release substances which cause blood clots in veins of the legs. Some lung cancers make hormone-like substances that raise blood calcium levels. This affects nerves and muscles, making the person feel weak and dizzy.


Questions:

1. What are the general sign and symptoms of cancer,

a) Fever

b) Weight loss

c) Fatigue

d) All


Answer:

d) All


References:

1. http://www.cancer.org
Home > Clinical Concepts In Radiation Oncology > Patient Evaluation > Signs and Symptoms
FREE Infographic What successful people believe. What successful people do
Dictionary of Cancer Terms
Need help understanding a word?  Here is an electronic resource that gives meaning to Cancer terms and their usage.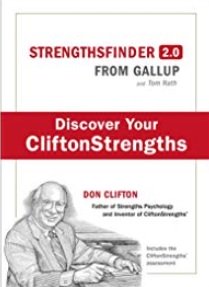 StrengthsFinder 2.0